ISO 9001:2015
November 28, 2021, DataSpace achieved ISO 9001: 2015 — quality management certification.
Certification ISO 9001: 2015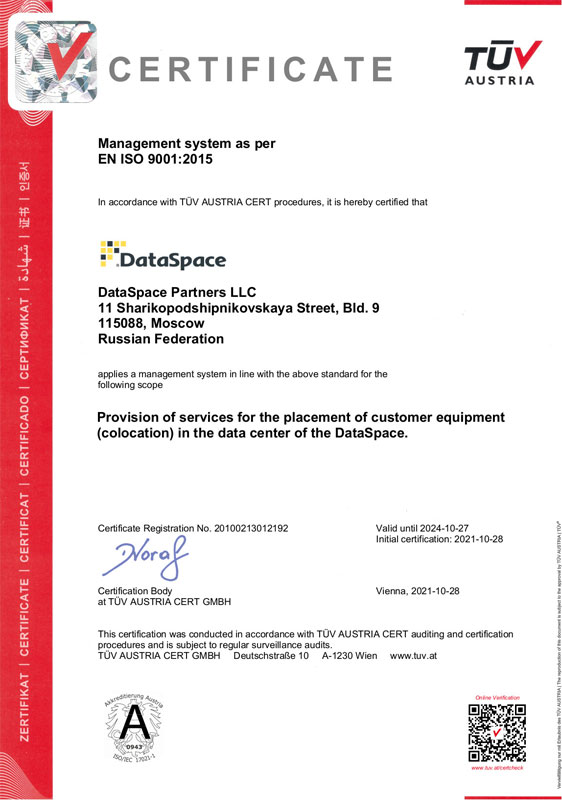 The ISO 9001:2015 is the established and worldwide recognized standard for certifying quality management systems
This standard is based on a number of quality management principles including a strong customer focus, the motivation and implication of top management, the process approach and continual improvement.
The certification was carried out by TUV AUSTRIA GERT GMBH, an international corporation with branch offices and representations in over 30 countries worldwide. TÜV Austria provides certification of quality management systems, health and safety, environmental protection, information security and energy efficiency.