Press center
14.03.2016
Avito Moves IT Infrastructure to DataSpace, Russia
14.03.2016
Avito Moves IT Infrastructure to DataSpace, Russia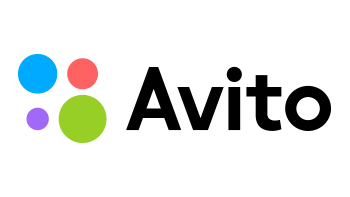 Avito, one of the largest bulletin board websites in Russia, has moved its IT infrastructure to DataSpace Moscow data center. Since January 2016, all servers supporting Avito website have been relocated and launched in DataSpace1 colocation facility. Now, all personal data of Avito users is stored and processed in Russia in compliance with the requirements of the Federal Law 242 on personal data protection.
Avito management team has made a decision to move its IT ifrastructure from Sweden to Russia and has set up a project to find a long-term reliable business partner to provide the highest level of service and support the efficient implementation of new and ambitious projects and services for Avito. DataSpace1 data center was selected based on the thorough analysis of business, operations, engineering and performance indicators of the company and its Moscow colocation facility.
"We have been looking for a data center operator that would fit our requirements: reliability, highest levels of security, availability of services and flexiblility", says Dmitry Kovalev, VP of Products and Technology at Avito, " DataSpace is exactly this type of partner, here in Russia. They are able to handle any new evolving service and project requirements to support the ongoing expansion of our web portal."
"A custom hosting solution for IT assets in DataSpace1 data center provides Avito with necessary flexibility in load management and unparalleled level of availability for IT processes, spelled out in our Service Level Agreement. We are happy to be trusted and serve as a reliable business partner for the most visited web portal in Russia ", says Sergey Rasskazov, CEO of DataSpace.
DataSpace data center has been build and operated in accordance with the highest industry standards, demonstrating 100% uptime since the first day of operations. The state-of-the-art Moscow colocation facility has successfully completed full cycle of Tier III certification program by the Uptime Institute. The exeptional security of DataSpace site is supported by the implemented administrative, engineering and physical policies and procedures certified for compliance according to PCI DSS standard.
---
About Avito:
Avito is the largest classifieds website in Russia and one of the largest in the world. According to TNS, the full version of the site has than 25 million unique visits daily; an additional 9 million daily visitors use the mobile version of www.avito.ru There are over 500 000 new classifieds posted on the website every day, with more than 32 million active classifieds at any time. Avito is the market leader in automotive, real estate, jobs, services, personal effects, home improvement, consumer electronics and other classifieds categories. Naspers, a South African conglomerate, controls the majority stake in the company.
Avito PR department:
pr@avito.ru
About DataSpace:
DataSpace is one of the largest commercial data center operators in Moscow, focusing on the complexities of facilities operation. DataSpace1 data center is IT services and telecoms carrier neutral, featuring 9,5 MW of power, 3000 m2 of raised floor area and more than 1000 racks in 12 individual data halls. Leading multinational financial institutions and telecoms providers operating in Russia have chosen DataSpace as their Moscow data center partner. Additional information: www.dataspace.ru/en
Press center