Press center
11.12.2017
Europlan deploys its IT-infrastructure in the DataSpace data center
11.12.2017
Europlan deploys its IT-infrastructure in the DataSpace data center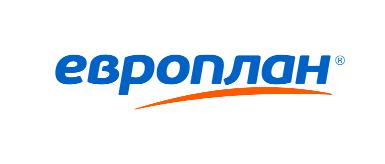 December 11, 2017, Moscow - JSC «LC «Europlan», a leader of the Russian car leasing market, has chosen the DataSpace premium class data center to deploy its software and hardware complex.
The car leasing company Europlan (JSC «LC «Europlan») incorporated in the PJSC «SAFMAR Financial investments» of Mikhail Gutseriyev ranks first in the car leasing segment among Russian leasing companies. Over a distance of 18 years from incorporation, the company continuously develops the quality of services provided, implements innovations, aims at making its services as useful and convenient for the clients as possible. The key requirements of Europlan for new data center were high quality of services provided, fault-tolerance and operational sustainability of the site. When selecting the data center service provider, special attention was paid to the readiness to solve any non-standard problems of IT equipment colocation, including using mathematical simulation methods.
"DataSpace data center was chosen by tender due to its unique technical features and high level of services provided. It was significantly for us that DataSpace has Operational Sustainability certification of Gold level from the Uptime Institute, which has been gained by the data center twice. Landing of IT equipment in the data center of high sustainability level is one of items of the IT infrastructure growth and modernization strategy program of LC «Europlan",
says Aleksandr Afanasyev, Director of the Information Systems Administration Department of LC «Europlan".
"Fault tolerance of DataSpace data center, twice confirmed by the industry-specific international certification authority, is supported by design solutions implemented in the data center and the world-class expert operation team. DataSpace provides clients with 100% availability of power supply, which is unique for Russian data center market, as well as provides other world-class related services, in particular it implements custom solutions ",
says Sergey Rasskazov, General director of DataSpace.
About DataSpace Company
DataSpace (www.dataspace.ru) is a leading operator of commercial data processing centers in Russia, providing the assured service level and the highest reliability and safety level for deployment of critically important IT infrastructure of Russian and international companies. DataSpace priorities are the integrated control and operation of the DPC, rendering of premium-class colocation services, as well as provision of free choice of telecommunication and IT service providers to ensure maximum continuity of IT and business processes.
Press center