Press center
03.12.2015
Fabrikant Deploys Its IT Assets at the DataSpace Moscow Data Center
03.12.2015
Fabrikant Deploys Its IT Assets at the DataSpace Moscow Data Center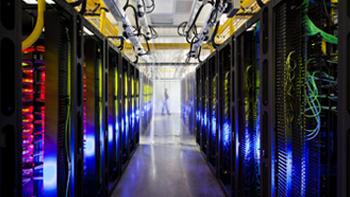 DataSpace1 data center facility was selected to house the IT equipment of Fabricant digital marketplace and procurement platform as well as of its subsidiary companies - Gazneftetorg.ru and Oborontorg.
Fabrikant servers are housed in a dedicated cage within the a data hall with a separate secure access, providing the highest degree of physical security and access control for the designated area.
One of the key requirements was the highest level of data center security and reliability, acknowledged by independent international experts on data center operations. Tier III Operational Sustainability-Gold from Uptime Instutute and PCI DSS v.3 certificates are a clear evidence of the highest level of fault-tolerance of the DataSpace1 facility.
"The uninterrupted operation of the trading platform and data security data are of critical importance to us. Over 180,000 companies use the Fabrikant platform. It is used for procurement by some of the largest state companies, such as Rosatom and United Shipbuilding Corporation", says Denis Antsiferov, IT Director at Fabrikant. "The fact that DataSpace1 has all three Tier III certificates, confirming the high quality of its design documentation, constructed facility and service procedures has played a major role during our search for a new data center."
Oleg Pismenski, Vice President, DataSpace: "DataSpace1 data center provides a robust, flexible and highly efficient environment for rapid deployment and operation of mission-critical IT assets of our customers, in strict accordance with their requirements. A partnership of Fabrikant and DataSpace is, above all, a transparent and stable business platform in this new economic reality, enabling us to mitigate any potential risks, including financial and operational risks.
---
About Fabrikant
The company was founded in 2005. Some of the largest Russian and international companies use the Fabrikant digital marketplace for e-procurement. The trading portal connects tens of thousands of suppliers of goods and services with their customers, ultimately expanding their market reach. Every month there are over 9,000 deals made over a variety of different areas: competitive procurement under 223-FZ by private and state-owned companies, procurement by Russian nuclear and shipbuilding industries, competitive bankruptcy proceedings. The total volume of trades made over this digital marketplace has recently surpassed 3 trillion rubles. Additional information is available atwww.fabrikant.ru
About DataSpace:
DataSpace, a Russian company, is a major commercial data center operator in the Moscow market. DataSpace1 data center was put into operation in 2012 as the first facility in Russia, and the fifth in the entire world, to have successfully passed all three levels of Uptime Institute international certification: Tier III Design, Tier III Facility and Tier III Operational Sustainability-Gold. DataSpace focuses on comprehensive data center management and offers unrestricted access to IT and Telecom service providers, thanks to its flexible, neutral approach and extensive partnership programs with all the major telecom and service providers. DataSpace customers include major Russian and international financial and telecommunication companies. Find out more about DataSpace at www.dataspace.ru
Press center