Press center
12.12.2014
DataSpace supported Algorithmic Trade Conference Moscow ALGO-2014
12.12.2014
DataSpace supported Algorithmic Trade Conference Moscow ALGO-2014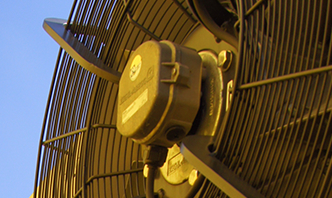 DataSpace, the primary data center facility and service provider for Moscow Exchange, supported the largest Algorithmic trade conference «Moscow ALGO-2014» organized by Derivative Expert agency and JSC Moscow Exchange by sponsoring the section on «Big Data and Machine Learning as a Modern Weapon of an Algorithmic Trader».
Moscow ALGO-2014 gathered more than 250 representatives fr om the largest banks, equity investment, brokerage firms, management companies, software developers, algorithmic traders and private investors from Russia, Europe and USA. The section on «Big Data and Machine Learning as a Modern Weapon of an Algorithmic Trader» sponsored by DataSpace focused on the topics of data visualization, big data and machine learning as a new set of tools for the algorithmic trade while serving as macro-economic signals in risk management. In addition to the main conference framework ALGO-2014 offered an exhibition hall as a networking location for algorithmic trade systems and software developers, integrator specialists from investment and banking IT sector wh ere DataSpace presented key factors for continuity of trade equipment in its DataSpace1 Moscow certified Tier III data center facility.
«The reliability and security for constantly growing amounts of data are real problems for banking organizations», – said Sergei Rasskazov, DataSpace president. – «In the segment of algorithmic trade the requirements for reliability and security are very high. We are constantly raising the level of our services and participation in such events gives us the way for deeper understanding of our existing and new clients from finance sector».
Earlier this year Moscow Exchange announced that it has chosen DataSpace1 as its primary data center facility and services provider to host trading, clearing, depository technology and colocation clients. High level of physical security and operational excellence awarded with the first in Russia Tier III Operational Sustainability-Gold certification from the Uptime Institute were identified as decision making aspects for Moscow Exchange.
About DataSpace:
DataSpace develops and operates Tier III colocation data center facilities certified by the Uptime Institute in Moscow, Russia. DataSpace is telecom and IT services neutral. Leading multinational financial institutions and telecoms operating in Russia have chosen DataSpace's mission critical facilities as their Moscow data center operator. For more information please visit www.dataspace.ru/en.
Press center