Press center
13.05.2014
DataSpace Launched New IT-GRAD Cloud Site in Moscow
13.05.2014
DataSpace Launched New IT-GRAD Cloud Site in Moscow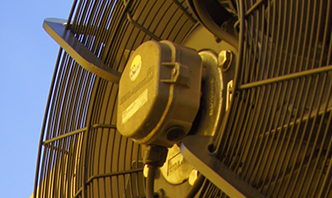 DataSpace, the leading colocation operator in Moscow, has launched a new IT-GRAD cloud-computing site providing IT-GRAD's customers additional confidence in the reliability of infrastructure, deployed in the new public cloud.
DataSpace is one of Russia's largest data centers and the first colocation site in Russia certified as Tier III Facility by the Uptime Institute.. The new IT-GRAD corporate level cloud site has significantly increased the computing power and application capabilities of its cloud infrastructure. The innovation allows the clients to easily move their critical IT load and parts of their IT infrastructure into the geographically distributed cloud solution.
The use of high-end NetApp storage systems and VMware virtualization technologies allow live migration between all three IT-GRAD sites (Moscow, Saint Petersburg and Helsinki) enabling both consistent remote backup and unified geographically distributed infrastructure capabilities. All of IT-GRAD's sites are interconnected by dedicated communication channels, have independent internet connection points and are specifically designed without any single point of failure.
The Tier III Facility certificate distinguished DataSpace from other data center operators in Russia. The new IT-GRAD cloud infrastructure has a significantly high level of reliability based on the Tier III certified concurrent maintainability capability which guarantees 99,98% availability and business-process continuity without any planned maintenance shutdowns or downtime.
"IT-GRAD is constantly monitoring the market for solutions that are best for the company and its customers", commented Alexander Starodubtsev, Deputy CEO of IT-GRAD. "We are rather independent and are not attached to any single data center which enables us to select only the finest and most reliable sites to deploy our customers".
DataSpace CEO David Hamner congratulated IT-GRAD for investing in the level of reliability which indicates commitment to providing reliable, quality services to their customers: "Cloud computing is the future, and is finally starting to gain momentum in the Russian market. The nature of the technology concentrates risk in terms of physical environment, and certainly warrants a Tier III Certified facility to mitigate that risk. We look forward to serving IT-GRAD in their ongoing growth and continued success."
About DataSpace
DataSpace is investing $250 million to modernize Russia's economic infrastructure by developing and operating world-class colocation data center facilities. DataSpace sites are certified Tier III Built Facilities by the Uptime Institute, the global data center authority. DataSpace1 is the most secure data center in the private sector in Moscow. The 9 MW facility offers 3000 sq m of raised floor space divided into twelve individual data halls. Leading Russian and multinational financial institutions and telecoms providers operating in Russia have chosen DataSpace as their Moscow data center partner. DataSpace focuses on the complexities of facilities operation and is IT services and telecoms carrier neutral.
About IT-GRAD
Since its founding in 2008, IT-GRAD has specialized in providing cloud-based services to corporate customers. Infrastructure support processes employed by the company are in strict compliance with ITIL v3 methodology and ITSM/MOF best practices. The company offers Virtual Infrastructure (IaaS) and Virtual Desktop (VDI) services using VMware and Citrix solutions (IT-GRAD was the first company in Russia and CIS to be awarded the VMware Service Provider status), as well as on-demand 1C software access (SaaS) and corporate systems hosting (Exchange, Lync, SharePoint, CRM).
Years of experience, gathered by the company in operating its own cloud, serve are the perfect base for successfully designing and deploying private cloud solutions for its corporate customers.
Currently the company holds VMware Enterprise Service Provider, VMware Enterprise Solution Provider, NetApp Gold Partner, Microsoft Hosting Gold Partner, Palo Alto Gold Partner statuses, just to name a few. In 2010, a first NetApp Competency Center in Russia was launched based on IT-GRAD. According to CNEWS IT ratings, IT-GRAD is among top 10 SaaS providers in Russia. More information on the company's website: www.it-grad.ru.
Press center