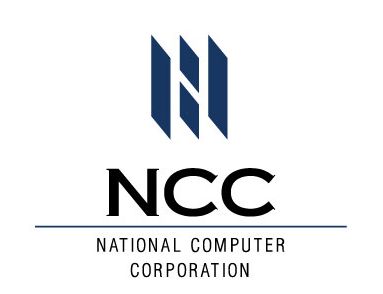 The National Computer Corporation (NCC) announced the launch of the NCC Cloud platform. The platform resources are located in the data center of DataSpace, the leading operator of commercial data centers in Russia, which has become a strategic partner of the project.
On December 15, 2020, NCC Cloud platform was solemnly put into commercial operation under the strategic partnership between the National Computer Corporation and DataSpace. The event was attended by Sergey Rasskazov, DataSpace President, and Evgeny Zakrepin, NCC Vice President for Strategic Development.
The value of information is constantly growing in the business environment thereby increasing the requirements for the security, availability, processing speed and the amount of stored data. NCC Cloud platform fully meets modern, in particular, special requirements. DataSpace data center is certified according to international security and continuity standards. DataSpace's priorities are the reliability, continuity and safe operation of the data center, which provides an assured level of services related to support of the client IT-infrustructure.
The operational sustainability of the data center TIER III Gold certified by Uptime Institute is a reliable foundation for the NCC Cloud platform.
NCC has incorporated the experience of the Russian IT market leaders, and DataSpace has combined international competency in the construction and operation of data centers. The synergy of the partnership between the two key players in the IT market will ensure a high quality of NCC Cloud services and launch a unique service ecosystem.
«One of the outstanding features of a cloud operator is this business' dependence on the uninterrupted operation of the data center, therefore, based on these factors, DataSpace was chosen as a reliable technology partner for hosting our cloud. Definitely, we will continue to develop our cooperation in the future. In addition, we find it important that physical security at the DataSpace site is at a high level with a multi-level biometric access control system, and a separate division, Cloud Platform Cyber Security Center, has been created in NCC in order to ensure information security» — Evgeny Zakrepin, NCC Vice-President, comments.
«We are happy that DataSpace data center has been chosen as the main facility for such a promising project as NCC Cloud. Today, the Russian cloud market is a highly competitive market, and consumers are highly demanding of the performance and reliability of cloud platforms. The certified quality of the data center infrastructure plays a key role in maintaining a smooth operation of cloud services» — Sergey Rasskazov, DataSpace President, comments.
DataSpace (www.dataspace.ru) is Russia's leading operator of commercial data centers, providing a guaranteed level of service and superior reliability and security for the deployment of critical IT infrastructure belonging to Russian and international companies. DataSpace's priorities are integrated data center management and operation, provision of premium colocation services, and a free choice of telecoms and IT service providers to ensure maximum continuity for IT and business processes.
The National Computer Corporation (NCC) incorporated in 2003 is the largest corporation on the Russian information technology market. NCC has incorporated industry leaders with vast experience in the IT market, that enabled it to create a unique offer based on the high professionalism of the specialists skilled in various IT technologies due to its achieved level of competence and expertise. NCC is headquartered in Moscow, Russia. It ranks first in the IT companies rankings made by CNews100, RA Expert, etc. It is in Forbes' Top 200 Private Companies Ranking. For more information, visit the company's website at: www.ncc.ru
Press center