Press center
22.07.2019
DataSpace successfully completed OHSAS 18001: 2007 certification
22.07.2019
DataSpace successfully completed OHSAS 18001: 2007 certification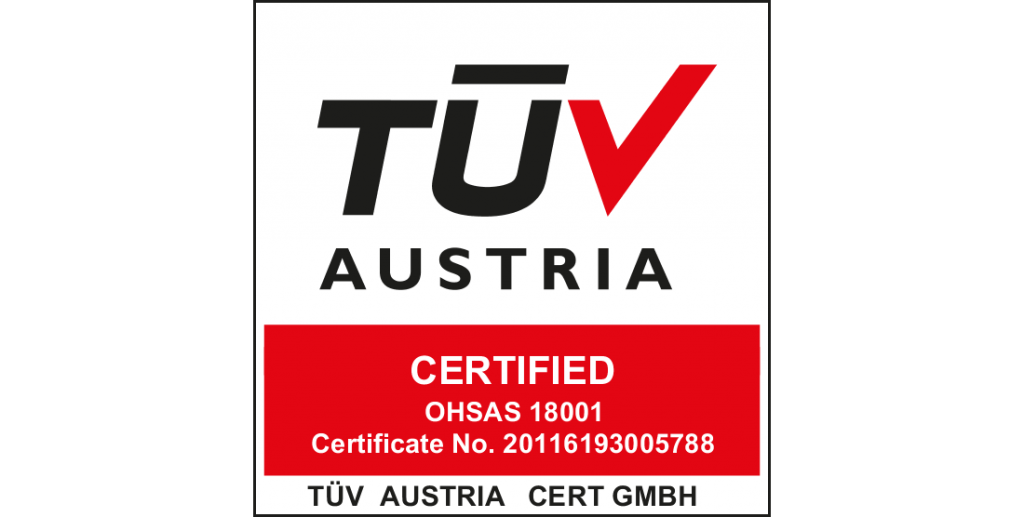 July 7, 2019 DataSpace received Occupation Health and Safety Management Systems (OHSAS) 18001:2007 certificate.
The certification was carried out by TUV AUSTRIA GERT GMBH, an international corporation with branch offices and representations in over 30 countries worldwide. TÜV Austria provides certification of quality management systems, health and safety, environmental protection, information security and energy efficiency.
OHSAS 18001:2007 — is the standard that defines a set of requirements for the implementation of the OHSAS within the organization. The OHSAS 18001: 2007 certificate confirms that the following procedures are developed, implemented and maintained updated in DataSpace:
■ maintenance and continuous improvement of OHSAS;
■ ensuring compliance and implementation of the declared policy of OHSAS;
■ continuous identification of danger, risk assessment and management associated with occupation health and safety.

Thus, OHSAS 18001:2007 certification is evidence of elimination or minimization of all health and safety risks associated with employees, contractors, and customers activities in the DataSpace data center.
Press center