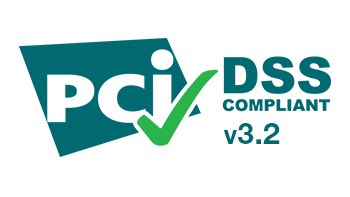 April 12, 2017 – DataSpace Data Center, showing high reliability and security performance in Russian market, has successfully achieved the new Payment Card Industry Data Security Standard (PCI DSS) v. 3.2. This standard applies to any organisation that processes, transmits, or stores, cardholder sensitive data.
DataSpace Data Center has passed an audit for the third consecutive year as part of the annual certification program. In course of the audit, DialogNauka team has once again confrimed the compliance of a data center physical security measures preventing unauthorized physical access. The areas that have been checked for compliance with PCI DSS version 3.2 included security service, access control procedures, access control policy, CCTV archives depth, and other physical security elements.
Payment Card Industry Data Security Standard (PCI DSS) is an information security standard developed by the Payment Card Industry Security Standards Council, formed by international payment systems like Visa, MasterCard, American Express, JCB, and Discover.
Compliance with PCI DSS 3.2 ensures reliability and the highest level of a data center physical security through a multilayer security system provided by DataSpace including biometric authentification, strict access control, clear access and video surveillance procedures.
Kirill Pavelyev, VP of Technology, DataSpace: 'Annual Data Center physical security checks allow us to control DataSpace Data Center physical security level compliance with global reliability standards. The PCI DSS v. 3.2 certificate is the confirmation of the Data Center access physical security which we guarantee to our customers when taking responsibility for their data storage.'
'Passing the PCI DSS v.3.2 certification by DataSpace is for us, as a cloud service provider, a guarantee of reliability and a clear evidence of the high work standards that DataSpace adheres to,' added Mikhail Telezhkin, CTO, IT-GRAD. 'Having obtained this certificate, DataSpace assumes responsibility for meeting the data center physical security requirements and acts as a reliable partner, which allows us to provide a full range of PCI DSS services to our customers.'
About DataSpace
DataSpace, one of the top commercial data center operators in Russia, offers a guaranteed level of services while providing a reliable and secure environment for the critical IT infrastructure for Russian and international companies. DataSpace focuses on comprehensive data center management and operation while offering premium carrier-neutral colocation sevices to secure continuity of IT and business processes.
DataSpace Contacts:
Anna Dubinina, Marketing Manager
E:
anna.dubinina@dataspace.ru
T: +7 495 663 65 64
Press center