Press center
24.05.2018
DataSpace has passed audit for compliance with PCI DSS v 3.2
24.05.2018
DataSpace has passed audit for compliance with PCI DSS v 3.2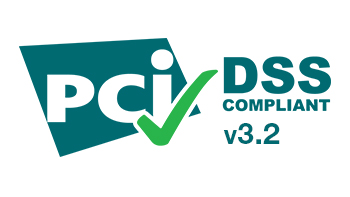 May 24, 2018, Moscow - DataSpace, the industry leader of DC market, for the fourth time successfully passed the annual certification for compliance with the payment cards industry data security standard PCI DSS version 3.2, confirming an exceptional level of physical security that meets international requirements. The auditor was the leading Russian information security consulting company, DialogNauka.
The successful completion of PCI DSS v.3.2 audit confirms that DataSpace provides a guaranteed level of physical security that meets the regulator's requirements. DataSpace DC is equipped with the cutting-edge systems, which, together with administrative measures to prevent trespassing areas hosting customers' IT equipment, demonstrate the reliability of DataSpace as a partner for companies with high data security requirements.
For existing and potential customers of DataSpace, the physical security of the facility and compliance with the PCI DSS requirement is an integral part of the quality of services provided. In particular, one of such customers is Avito, whose IT infrastructure has been located and operated in DataSpace Data Center since 2016.
Maxim Sapronov, Technical Director of Avito: 'Avito is one of the largest IT companies, our activities involve storage and processing large amounts of data. We strive to provide our customers with a continuous high-level service, which requires a high-quality IT infrastructure. Avito has been placing its equipment in DataSpace Data Center for several years, we are confident in its reliability, excellent technical equipment, and, most importantly, security. Successful certification for compliance with the data security standard once again emphasizes the high qualification of the center and confirms our right choice of DataSpace as a reliable partner.'
'DataSpace Data Center physical security certificate allows our clients, who are going into the PCI DSS audit procedure, to focus on the sections of their own information security of this standard,'
said Kirill Paveliev, the Vice President of technology at DataSpace. Such interaction of the parties ensures the best audit results and, consequently, the security of the systems.'
Payment Card Industry Data Security Standard (PCI DSS)
is a standard of payment card data security developed by the Payment Card Industry Security Standards Council (PCI SSC), established by the international payment systems Visa, MasterCard, American Express, JCB, and Discover. PCI DSS certification is held annually.
About DataSpace
DataSpace is a leading commercial data centers operator in Russia. In its activities, DataSpace strictly complies with international standards, thus ensuring high quality of services provided. The company places a priority on operational continuity and security of the critical IT infrastructures of Russian and international companies, hosted in DataSpace Data Center.
About Avito

Avito is the most popular classifieds site in Russia according to SimilarWeb. According to Mediascope and the company's own data, Avito's monthly reach is 32 million people - about a fifth of the population of Russia. 19 million unique users visit Avito from mobile devices. The site hosts over 40 million current announcements, each day users add about 400,000 new ads.
DataSpace Contacts:
Press center