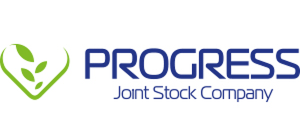 PROGRESS, a leader in the baby food market in Russia, deployed its IT infrastructure in DataSpace data center.
The production of baby food requires special control at all stages of production, from the acceptance of raw materials to the shipment of finished products, which is provided by the highest production culture and efficient, continuously functioning business processes, many of which depend on the failure-free operation of the IT infrastructure.
«The nature of the company's activities and products imposes special requirements on our information systems, their reliability and fail-safety, the qualifications of our IT specialists, and on our contractors, suppliers and consultants. We have chosen DataSpace as our partner providing data center services due to a number of factors, including, but not limited to, the efficiency and maturity of their solution, project support, specialist competence, and their business ethics and general commitment to long-term partnership.» — Aleksey Berdin, head of the IT department of POGRESS JSC, says.
«For many companies, launching their own safe and reliable IT landscape is one of the fundamental tasks, the optimal and effective solution of which involves experienced outside IT companies and consultants. An important component of this solution is the deployment of our integrated and critical IT infrastructure in a fault-tolerant commercial data center, whose specialists provide an integrated development of the solution architecture, testing, migration and operational support of the project in strict compliance with the requirements of efficiency, continuity and availability,» — Sergey Rasskazov, General Director of DataSpace, says.
Press center