Press center
22.08.2018
SPIMEX chooses DataSpace as a Data Centre for the Deployment of IT Equipment
22.08.2018
SPIMEX chooses DataSpace as a Data Centre for the Deployment of IT Equipment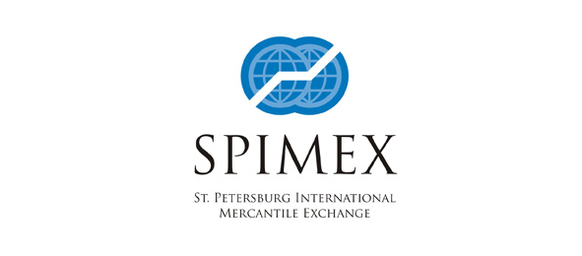 SPIMEX chooses DataSpace as a Data Centre for the Deployment of IT Equipment
22 August 22 2018 - Russia's largest commodities exchange, SPIMEX (the St Petersburg International Mercantile Exchange), has chosen the DataSpace Data Centre as one of its data center facilities for the deployment of its IT infrastructure.
The continuous work of the exchange infrastructure establishes a foundation for reliable, efficient trading and clearing services for sellers and buyers on the commodities market. The guarantees of uninterrupted operation of the DataSpace Data Centre, which has operated without downtime or interruptions in service since its launch in 2012, were the decisive factor in the selection of the site for SPIMEX's IT infrastructure.
"SPIMEX is a modern, hi-tech exchange. As an independent and major trading platform on the commodities market, it sets itself the task of providing reliable, effective trading and clearing services for sellers and buyers on the commodities market. Our choice of the DataSpace Data Centre was governed by the following criteria: high level of reliability, confirmed by the Uptime Institute Tier III Operational Sustainability Gold level certificate and 100% accessibility of the Data Centre for power supply, guarantees of which are set out in the cooperation agreement," said Igor Belousov, Vice President of SPIMEX.
"The DataSpace Data Centre is a unique facility that unites the largest exchanges in Russia, traders in stocks, bonds, currency, money market instruments, commodities, raw materials and fuel and energy resources. The uninterrupted operation of the Data Centre's engineering infrastructure is an important component of the fault-tolerant operation of the exchange's IT platform. DataSpace acts as a reliable partner for financial institutions and exchange traders, providing the highest standard of service and conditions for the uninterrupted operation of IT infrastructure," commented Sergey Rasskazov, President and General Director of DataSpace.
DataSpace (www.dataspace.ru/en) is the leading operator of commercial data centres in Russia, providing a guaranteed standard of service and the highest possible level of reliability and security for the deployment of critically important IT infrastructure for Russian and international companies. DataSpace's priorities are the integrated management and operation of data centres, the provision of premium class colocation services, and the provision of a free choice of telecoms and IT service providers to ensure the maximum continuity of IT and business processes.
Media contact:
Anna Dubinina
+7 (495) 663 6564
pr@dataspace.ru
The St Petersburg International Mercantile Exchange Limited Company (http://spimex.com/en) is Russia's largest commodities exchange, founded in May 2008. It carries out the task of creating a transparent mechanism for setting fair prices for Russian goods. 99% of organised trade in oil and petroleum products, gas, timber and mineral fertilisers is carried out via SPIMEX. The total turnover of the SPIMEX commodities market in 2017 was over 740 billion roubles. Deals are carried out remotely, on the basis of a specialised IT platform that provides real-time trading and processing of the results.
Media contacts:
Lyubov Saratova, Head of PR, +7 916 238 7890;
Ilya Alkov, Head of the Press Service, +7 985 979 4093
Tel.: +7 495 380-04-24, ext. 2176)
email:press@spimex.com
Press center