Press center
24.12.2015
DataSpace Data Center Insured by Allianz
24.12.2015
DataSpace Data Center Insured by Allianz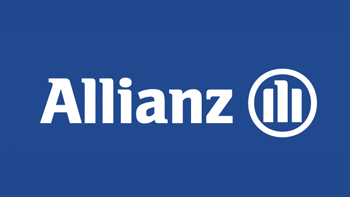 DataSpace, one of the most reliable Russian commercial data centers has insured its assets and liabilities with SK Alliance - a Russian subsidiary of the international Allianz holding company, which is one of the top providers of integrated insurance and financial services in the world. The total amount under insurance contracts is 119.3 million US dollars.
DataSpace has always been paying extra attention to protecting the interests of its clients. In October 2014 the company has decided to take out a property insurance policy with Allianz. In 2015, in addition to property insurance, DataSpace has obtained a civil liability insurance with Allianz. In addition to standard clauses, the property insurance policy covers operational downtime and acts of terrorism. The policy covers data center equipment and facilities with the total area of over 6,000 square meters. In addition, DataSpace is insured against third-party liability. This coverage includes data center-specific risks, such as damages to the property (servers and IT equipment) of data center customers, as well as any liabilities of the insured incurred as a data storage facility.
DataSpace offers professional equipment colocation services on the basis of a flexible and robust infrastructure that includes power supply, cooling, fire protection and security systems. DataSpace clients have access to a wide range of telecommunication, cloud and IT service providers, as well as manufacturers of software, network and server equipment. DataSpace1 data center is certified under all three stages of the Uptime Institute Tier III program, which guarantees high reliability and uninterrupted business processes for its customers. The flagship Moscow colocation facility has been in operation since 2012 with zero interruptions or outages.
"The highest level of reliability of our DataSpace facility has attracted top russian and international companies, financial institutions and telecom providers, including Tinkoff Bank, Orient Express Bank, the Moscow Exchange and many others. And when we were in the process of selecting an insurance company, we were looking not just for a formal insurance contract, but for a reliable partner, willing to share the responsibility for the insurance risks in the event of any unforeseen circumstances. That is why we have carefully studied the insurance market and have selected the best offer, both in terms of insurance products as well as from the provider perspective in order to best protect our clients," explains Anna Gerastovskaya, Director of Real Estate and Asset Management at DataSpace.
"We live in a time of rapid development of information technology, and our company, as a representative of the insurance industry, creates and regularly update products for IT sector, using the ample experience and unique know-how of its shareholder. I am glad that DataSpace has once again entrusted us with the protection of their assets and the equipment of its partners, as well as has chosen us for third-party liability insurance," says Sergey Khudyakov, Deputy General Director, Head of Corporate Insurance at SK Allianz.
In 2015, following an independent rating of insurance companies ,conducted by Expert RA, SK Allianz has been awarded the highest reliability rating of A++. In an insurance event this, as well as reinsurance support and the experience of its shareholder, Allianz Group, guarantees that DataSpace customers will be able to recover their investment into the deployment of data center infrastructure and it will protect the customers in the event of damage to their equipment, data or personnel in the DataSpace data center.
Insurance policies were obtained through CJSC Marsh - Insurance Brokers.
---
Allianz in Russia

Allianz is one of the leading providers of integrated insurance and financial services in the world. Since 1890, the company has been providing reliable insurance coverage for millions of customers around the globe. More than 144 thousand employees of Allianz Group worldwide serve about 85 million customers in about 70 countries.

Allianz has entered the Russian market in 1990, founding by the Ost-West Alliance company (later - CJSC SAK Allianz"). In July 2001, Allianz acquired a 45.47% stake in ROSNO, and in 2007 became its major shareholder, greatly expanding Allianz presence in the Russian market. In May 2007, Allianz completed the acquisition of 100% of the share capital of Russian insurance company Progress-Garant. In 2011, the shareholders have decided to merge the three Russian companies of the Allianz Group: ROSNO, Progress-Garant and SAK Allianz. The unified company - OJSC SK Allianz - has started its operations in April 2012.

Currently, the Allianz Group in Russia includes: OJSC SK Allianz, LLC SK Allianz Life" (life insurance and pension insurance), OJSC ROSNO-MS (compulsory health insurance), CJSC Medexpress (health insurance) and medical institutions: OJSC My Clinic and OOO Progress-Med.
Key business areas of OJSC SK Allianz: corporate property and liability insurance (including property insurance, liability insurance, transport insurance, technical risks insurance and other types of insurance coverage), voluntary medical insurance for both private individuals and companies.
Since 2001, the Expert RA rating agency has been consistently awarding SK Allianz the highest rating of A++ "Exceptionally high reliability rating." Allianz Life annually confirms its A++ "Exceptionally high level of reliability" rating with Expert RA. Financial sustainability of ROSNO-MS has been repeatedly confirmed by Expert RA as A ++ "Exceptionally high level of reliability." Medexpress reliability is rated A+ «Very high level of reliability" by Expert RA. Allianz SE is rated by top global rating agencies: Standard & Poor's (AA), Moody's (Aa3) and A.M. Best (A+).
About DataSpace:
DataSpace, a Russian company, is a major commercial data center operator in the Moscow market. DataSpace1 - the first data center of the company has been fully certified for compliance with the Uptime Institute Tier III program. DataSpace focuses on comprehensive data center management and offers unrestricted access to IT and Telecom service providers, thanks to its flexible, approach and extensive partnership programs with all the major telecom and service providers. DataSpace customers include major Russian and international financial and telecommunication companies.
Press center