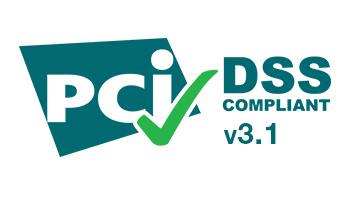 DataSpace, Russian's industry leading provider of premium carrier-neutral data centers, has successfully achieved the new Payment Card Industry Data Security Standard (PCI DSS) v. 3.1. which was developed by the PCI Security Standards Council, founded by the world's major credit card providers, for any organisation that stores, processes or transmits cardholder sensitive data.
In 2015 DataSpace1 Moscow colocation facility has received its first PCI DSS v.3.0 certificate and has announced its plans for a schedueld re-certification every year. The 2016 audit, rigorously carried out by DialogNauka team, has once again confrimed the compliance of physical security, access control policies, the storage depth of the CCTV and access control archives with the international Payment Card Industry Security Standard, version 3.1.
Kirill Pavelev, VP of Technology, DataSpace: "PCI DSS certification is highly beneficial for providers of online payments. It guarantees the highest level of physical security of customer's servers under the SLA. In addition, it provides significant time and budget savings due to effectively helping our clients to skip this step during their own internal audits".
Arsen Kondakhchan, CIO, BPC Banking Technologies: "We were happy to learn that DataSpace1 data center was recently recertified for full compliance with PCI DSS 3.1. requirements. It simplifies the certification process for us, as a processing center, and this is certainly important. Additionally, it characterizes DataSpace as a reliable and responsible customer-oriented partner that focuses on our needs and requirements."
PCI DSS compliance is mandatory for any company working with major payment systems (Visa, MasterCard, American Express etc.) It ensures a secure environment for customer data and protects from potential fraud or theft of information during transactions for banks, financial institutions, large retailes and any web-based business. The infrastructure analysis, performed during the certification, reflects the level of security for the system that stores, processes and transmits cardholder data.
---
Payment Card Industry Data Security Standard (PCI DSS) is an information security standard developed by the Payment Card Industry Security Standards Council, formed by international payment systems like Visa, MasterCard, American Express, JCB and Discover. The PCI DSS standard specifies 12 detailed requirements towards ensuring security of cardholder information that is being transmitted, stored and processed within the IT infrastructure of companies. The adoption of appropriate measures to ensure compliance with the requirements of the PCI DSS standard is a sign of a comprehensive approach to protecting sensitive payment card data. PCI DSS program requires annual re-certification.
About DataSpace
DataSpace, one of the top commercial data center operators in Russia, offers guaranteed level of services while providing a reliable and secure environment for the critical IT infrastructure for Russian and international companies. DataSpace focuses on comprehensive data center management and operation while offering premium carrier-neutral colocation sevices to secure continuity of IT and business processes.
Press center