Press center
23.04.2015
TTK Partners with Moscow-based Data Center DataSpace
23.04.2015
TTK Partners with Moscow-based Data Center DataSpace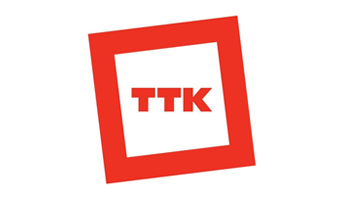 DataSpace and TTK - one of the largest telecom operators in Russia have entered into a partnership agreement that will enable the operator to install its equipment in DataSpace1 data center, located in the downtown Moscow in order to provide telecommunications services to data center's customers.
Kirill Pavelev, Vice President of Technology, DataSpace: "Currently, there is a rather limited choice of telecom operators that are able to provide high-quality communication nationwide. We are extremely pleased that a company such as TTK has chosen DataSpace1 for hosting its point of presence. Thanks to a partnership with TTK our DataSpace1 data center is now directly connected to one of the fastest and most extensive fiber optic networks in Russia. DataSpace1 customers will now be able to cut out the middlemen that previously connected customer's equipment to the nearest TTK point of presence, taking their cut of the pie in process".
Vitaly Kotov, Vice President, Head of the Backbone Division, TTK, commented: "DataSpace1 is a highly resilient data center that meets international availability standards; cooperation with them is bound to be beneficial to our own high availability services. We are happy to begin this new relationship."
DataSpace is provider-neutral with 19 licensed operators that have a point of presence in the company's data center.
About DataSpace:
DataSpace is a major Russian commercial data center operator in the Moscow market. DataSpace1 - the first data center of the company with power capacity of 9.5 MW, raised floor area of 3,000 m2 and capacity for more than 1,000 racks was put into operation in 2012. It recently became the first and only facility in Russia to have successfully passed all three levels of Tier III international certification by the Uptime Institute: Tier III Design, Tier III Facility and Tier III Operational Sustainability-Gold. DataSpace focuses on comprehensive management and operational sustainability of its data centers and offers an unrestricted access to IT and telecom service providers, thanks to its flexible, neutral approach and extensive partnership programs with all the major providers. DataSpace customers include major Russian and international financial and telecommunication companies.
DataSpace Contacts:
Anna Dubinina, PR Manager
E: Anna.dubinina@dataspace.ru
T: + 7 (495) 663 6564
About TTK:
TTK is a top-5 Russian telecom operator. JSC Russian Railways - a primary shareholder of TTK controls 99.99% of the shares of the company. The company is one of the primary trunk services providers to telecom operators and major corporations in Russia, as well as one of the top broadband, tv and telephony providers to end users in the regions. TTK subscriber base exceeds 1.7 million subscribers.
TTK operates and maintains one of the largest fiber-optical communication networks in Russia with the total length of over 76,000 km and bandwidth of more than 2.5 Tbit/s. The EurasiaHighway transcontinental backbone of the company connects to networks of nearly all neighboring countries, including China, Japan, Mongolia, North Korea, Finland, the Baltic States and the CIS, offering an optimal data transmission line between Europe and Asia.
In 2013 the company has reported revenue of 27.4 billion rubles with net profits of 0.1 billion rubles and OIBDA of 5.2 billion rubles according to its IFRS report.
TTK Contacts:
Ekaterina Zaitseva, Press Secretary
E: e.zaytseva@ttk.ru
T: + 7 (495) 784-66-70
Press center